I was wondering what to post today...then I remembered that I haven't shared my engagement story!!
A month ago, we went up to Philadelphia PA where is grandparents live. We had 3 and 1/2 days off together to relax. Brian used to go to school up there so he was excited to show me his old stomping grounds.
On Friday morning right as I began to wake up, he peaked his head into my room and he had the biggest cutest smile on his face. Little did I know the surprise he had planned later that day. I'll never forget that face =)
So we decided to go into Philly on the train and do some sight seeing (HE HAD PLANNED THIS ALL ALONG) BUT he didn't plan the cold windy rain that we got all weekend, thank goodness grammy convinced us to bring an umbrella! Here's us on the train:
We walked around as best we could, cuddled under our umbrella and dodging puddles.
We stopped into a tavern that claimed to have the best cheese steaks in town...they were pretty good but probably not the best by far haha
We got a drink while we were there. I love this picture for two reasons. First because its a great image of Brian. He's such a character and his personality always keeps me laughing. He's making that face because he hates the Eagles and he knows I love them, they're my team =)
That's the other reason why I love this story is because Brian choose to propose to me in a city he knows I love!! He's so good at loving!!
So after lunch Brian wanted to walk to the LOVE statue...this is where Brian had planned to confess his love to me =)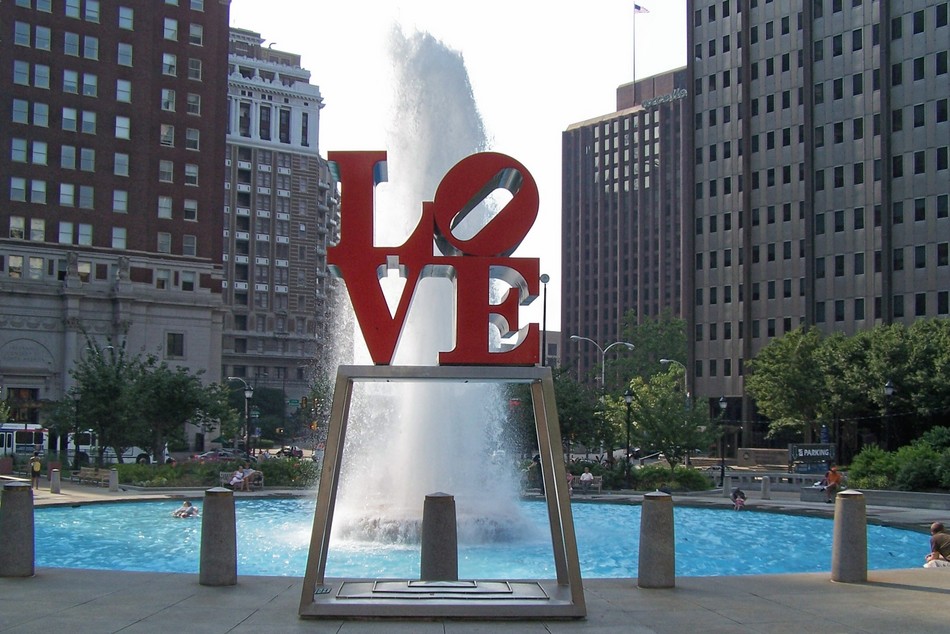 The storm was so awful and we were both soaked and the statue was 20 blocks away so we decided to head back to our train. Meanwhile Brian is heart broken because his whole reason for splashing around this city today was to propose at that spot which now wasn't going to happen. I'm completely happy though having spent a fun adventurous day with Brian. So we're snuggling on a bench in the train station and he asked me if I could have anything to make me happy what would it be? I said honey just sitting here with you is the best thing and all I need! He said, "Well I got something that can make you a little bit happier". He got down on one knee and presented a true treasure to me asking him to marry me. He was a little choked up and I was completely speechless...could only say YES and OOOO BRIAN!!!! haha we both were so caught up in the moment and then started laughing and crying we were so happy =) I wanted to announce to the whole subway that I was engaged but I didn't haha... We were so distracted that we missed our train!
So we walked around the city and it STOPPED raining! Brian took this awesome picture:
The next day we walked around his old school campus which to me looked like cruelella devils mansion from 101 Dalmations haha I would have loved to go to school here...or evening have the wedding here.

We worked on a puzzle with grammy and pappy and listened to Abba while we worked! You know your grandparents are cool when they have Abba! haha So excited to have this new family =)
Then we headed back home...planning and dreaming of what our wedding and marriage is going to be like =) I'm the happiest and luckiest girl in the world. Look at what our Father has blessed us with!